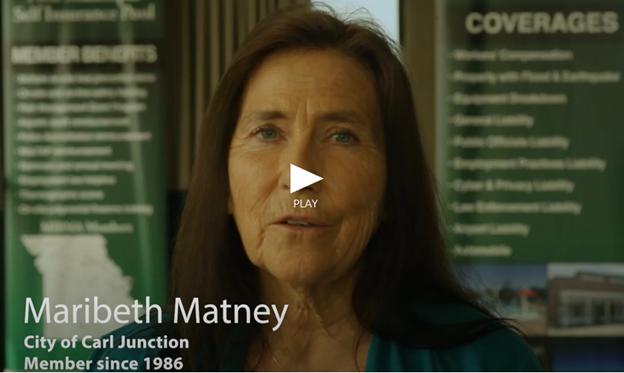 MIRMA provides its members with a single, comprehensive multiple-line insurance package. Individual lines of coverage cannot be obtained through the association. The coverage package includes the following:
Workers' Compensation
Property including Flood and Earthquake
General Liability
Cyber Liability
Inland Marine
Crime and Employee Theft
Public Officials Liability and Employment Practices Liability
Paramedics, EMTs and First Responders Liability
Law Enforcement Liability
Airport Liability
Automobile
Boiler & Machinery
MIRMA provides an average of 6 on-site loss prevention visits per member each year.  We work with each member to develop a loss prevention program that is tailored to fit the specific risks and political environment within your community.  We also provide the following services at no additional costs to our members:
Risk Management Awards Program – provides members an opportunity to receive a grant for up to 75% of the cost of items that will reduce their work comp or liability exposures
On-site safety training
On-site simulated situational shooting training for police
Special seminars and workshops
Manuals and newsletters
Model policies on critical police tasks
Online legal training for police and other departmental training
Aquatic audit reimbursement
Police department certification and accreditation reimbursement
Safety video library
Annual risk management conference

EXCESS INSURANCE PURCHASED
MIRMA purchases reinsurance or excess insurance for all lines of coverage provided, with the exception of Crime and Employment Practices Liability. This is done so no single catastrophic loss can damage the financial integrity of MIRMA.
CLAIMS ADMINISTRATION
Claims are managed by MIRMA staff, utilizing a claims administration system called Origami.
As Cyber Liability and Airport Liability coverages are provided by group purchase policies, the carriers administer cyber liability and airport liability claims directly.
MIRMA's philosophy in administering claims is to accurately assess the liability for and the value of all claims. We vigorously defend those claims for which there is no liability and look to expeditiously and fairly settle those claims for which liability exists. MIRMA does not settle claims based solely on the most economical option available.
While MIRMA reserves the right to handle, defend or settle all claims, MIRMA welcomes the city's input on all claims. Because personnel items can be very sensitive, MIRMA will get the approval of the involved city before settling any employment practices liability claim.