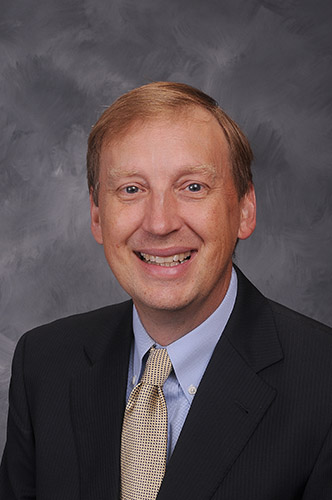 Executive Director

---
Having grown up in central Missouri and graduated from Central Missouri State University in Warrensburg, Matthew's first job was as a Loss Control Representative for USF&G in Wichita, Kansas. Matthew moved to Columbia in 1992 after accepting MIRMA's Loss Control Consultant position covering the east side of Missouri. In 1999, in order to reduce the amount of overnight travel, Matthew left MIRMA to operate an American Family Insurance agency. Twenty three months later, Matthew returned to MIRMA in the Loss Control Director's position. Matthew served MIRMA as the Loss Control Director for the next nine years, until he became the Executive Director in February of 2010.
As Executive Director, Matthew's job responsibilities include approving settlements, placing excess coverage, overseeing the MIRMA staff and working with the Board of Directors. He also gets to represent the Association at several conferences, municipal meetings, dinners and other events to increase MIRMA's market presence. Matthew meets with all prospective members and generally also visits a few current members each month. All of this is possible through the tremendous support of the other MIRMA staff members. Matthew has held, or currently holds the following: ARM, ALCM, CSP, CPSI, CUSA, Certified Missouri Safety Consultant, and others. Matthew has spoken on risk management at national and state conferences, and numerous district and municipal meetings.
During his twenty plus years with the Association, Matthew has had the opportunity to visit each member city multiple times and had the opportunity to meet hundreds of people from our member cities. He has seen the Association grow larger, more financially secure and offer better coverages. Best of all, through the actions taken by the membership and staff, he has seen the number of workplace injuries reduced by more than half!